You can track your boyfriends sms messages without him knowing for free. It's possible thanks to the internet. You may find free spy apps even in Google Play. Other question is it safety? I am just wondering how the free spy apps will provide you all necessary information and make your life easier?  Let's figure it out.
What is the best free app to spy on my boyfriend's SMS messages?
Mobile Phone Spy App can help you for this purpose. This application has really made it easy to reveal truth behind relationships and getting all the information about a mobile in detail. You will be able to get every activity of the mobile monitored through the control panel provided by the company, which can be accessed through the login details provided by the company.  Opt out before your trial ends and pay nothing. Use app to
spy boyfriend`s text messages without his phone
How can I spy on my bf's texts messages?
If you have a boyfriend and you feel that he is a kind of getting indifferent, flirting with others or doing any wrong activity, then it is better to be sure about it. This might happen with many girls, but they feel that they are unable to do anything. You can get every detail of your boyfriend's activities by peeking on his mobile phone. It is impossible to check his mobile often and he may restrict your usage by putting a password or
deleting messages from his mobile
. Instead, your concern should be to invisible spy on him and get the
track of all activities
in details – from web browsing history to
his text messages
.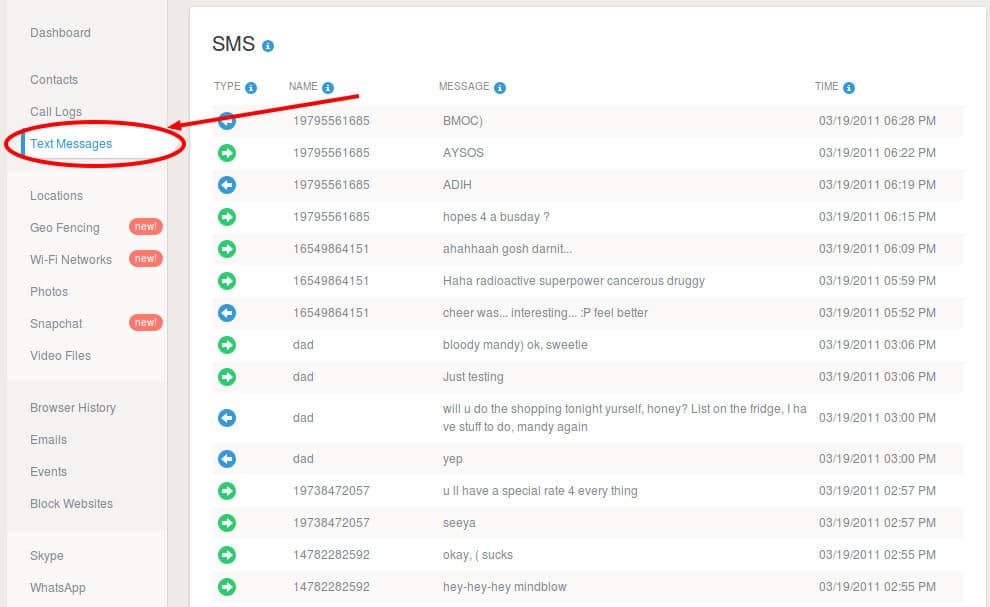 Features of Flexispy:
Detecting Phone location
Reading SMS
Checking WhatsApp and iMessages
Call logs
Surround recordings
Phonebook
Key logging
Invisible spying
Free updates
Spy call (Auto Answering)
Downloading CSVAnd much more..
Flexispy
is well known invisible
sms tracker
that can make life without worries. To get this spy software you need to visit their official website.