There are several call blockers available on your iPhone or Android phone. You can use the native feature (if your device has it) for this purpose or you can download a 3rd party app to block annoying phone calls and messages. Let's talk about how you can use call blocker to get rid of those unwanted phone calls.

Using the native features of Android and iOS
Android platform does not have a native call blocker feature for incoming calls or messages but this is not the whole story. Manufacturers like Samsung modify Android operating system and add some additional features. Amazingly most of the Samsung devices specially the Galaxy series come with this built-in feature, though different Android devices have different settings to activate this feature. Go to call settings >> reject list and add numbers to get rid of calls from those numbers. You can block unwanted calls on your iPhone if your phone has iOS7 or later installed on it. It means you can use iOS native call blocker feature for blocking calls and messages on iPhone 4S and later but the older devices lack this feature.
Using the 3rd party call blockers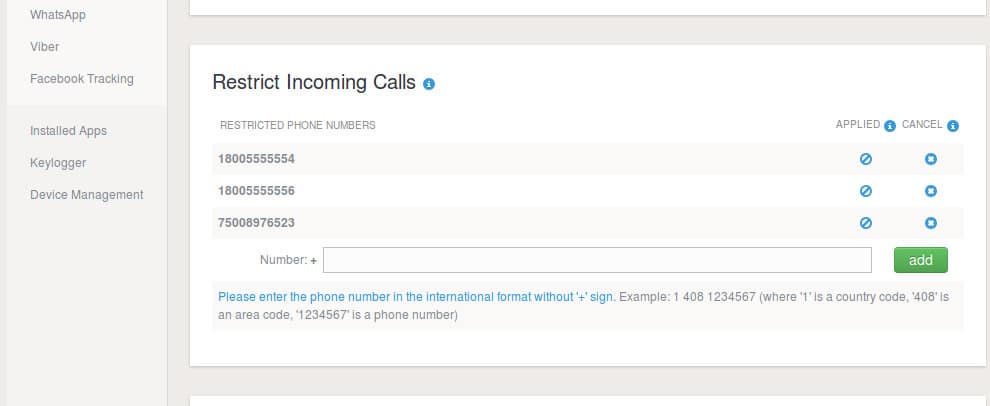 There are so many apps available for iOS and Android phones that allow users to block unwanted calls and messages. Some of these apps like Mr. Number (Android) and Call Bliss (iOS) are available exclusively for Android or iOS devices while some
apps like mSpy
are available for both and users can manage call reject list aka blacklist via their web portal. You can download these call blocker apps from Google Play Store, Apple App Store aka iTunes and from their official websites.
Use some unusual ways to get rid of annoying calls
If no other solution works on your device or in your situation then you can use some unusual ways to block unwanted incoming calls. You can contact your carrier to block calls from specific numbers, you can mute calls from specific numbers and you can redirect specific calls to the voicemail.