Uber using customers have to be extremely careful because experts have warned that this app is highly potential to spy on you. This app asks for several permissions from the user, inclusive of contacts and picture viewing. There is no logic behind spying in this sense, but it asks for different permissions, which is accepted by most of us without even looking at the app in deep. Researchers are in a doubt because of the reasons to check why it is needed by Uber developers to know about such personal details of the user.
Uber checks the rooting of device, along with app activity, malware and many other things. The developers of this app acclaim that they are not doing any spying. It has spying capacity, but it doesn't mean to do it. There might be a potential to do wrong, but there is no intention mentioned by company owner to do any wrong. It is the need of every app developer to indicate the privacy permissions, but users need to know the reasons for asking about particular permissions.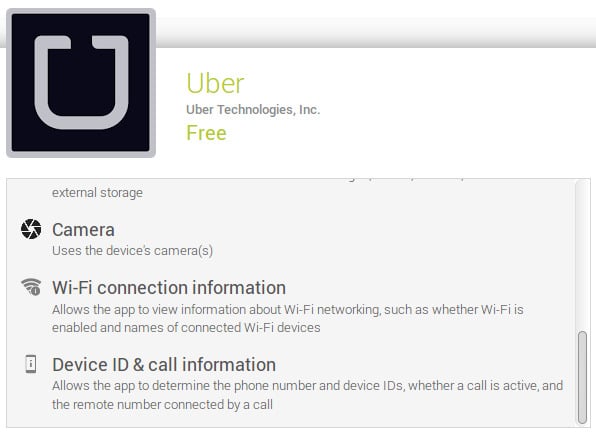 The permissions using Wi-Fi networks and use of camera are included, such that the users can get all the advantages of Uber app in an appropriate way. This was reported by spokesperson of Uber, Ms Lara Sasken. She also said that downloading Uber is optional and anyone who doesn't wish to download it should not accept the terms.
Uber app is mainly downloaded by android users and the spying probability in this OS is much more than Windows or iOS. Neither Windows not iOS allows the user for refusal of accessing the data on case-by-case basis.
There are many spying software apps available and mSpy is the leading company to spy with the permission of target mobile owner. Spying through apps should be taken care of and users should be careful about these things to avoid hacking.