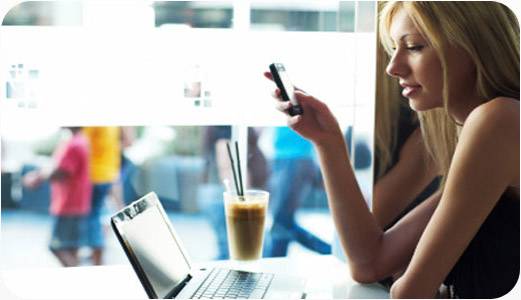 The two main reasons why a relationship fails are money and the coming of a third party into the relationship. It is quite surprising that those who are about to be divorced confess to their lawyers that they never knew how much debt their partner was into.
If you do not think that debt can be the end of a relationship, imagine trying to work 2 jobs just to pay back your partner's debts and not having much left to pay the bills. The resulting stress is bound to be immense. This is one of the reasons why you should monitor your partner's mobile usage.
Table Of Contents
Why Mobile Phone?
Those who are drowning in debt or are in the habit of borrowing huge amounts from other people normally use their mobile phones for this purpose. The best way to know how badly your spouse is in debt is to spy on their phone. Moreover, online gambling is the way people look to clear their debts since it has become so easy to gamble on the phone. This is another reason why spy apps are so useful.
Which Functions Do We Need?
The most applicable functions are:
All these functions will allow you to determine if your partner is borrowing more than they are able to pay back. You can also keep your partner away from websites that allow them to borrow and gamble by blocking them.
Which Apps Are Available?
All the tracking apps are available online on their respective application stores. Apps, such as mSpy, are accessible online so that you can monitor your unruly and wayward spouse.
Forward Text Messages or Voicemail by Google Voice
You can forward text messages or voicemail by Google Voice only if you are transferring them from your old mobile to your new one and not if you want to forward someone's messages to your phone. To do this, follow the steps below:
Open Voice app.

Tap on Menu and then Settings.

Turn on Forwarding under Messages.

Forward messages to linked numbers.
Divert Code for Calls and SMS
You can divert your calls and SMS with the code **21*PhoneNumber#. Again, it must be mentioned that this is applicable only when you want to divert calls and SMS from your old phone number to the new one.
Final Words
It is possible to monitor and track your spouse's SMS and calls by using the spy app. However, if your goal is just to forward your messages and calls from an old phone number to the new one, then you can use either Google Voice or the divert code.
FAQs
Can I Divert Sms from Another Number to My Number?
Yes, you can divert someone's messages to your phone by using spy software.
How Do I Forward Someone's Messages to My Phone Secretly?
In order to forward someone's messages to your phone secretly, use a spy app.
Is It Real to Divert Someone's Messages to Your Phone without Touching Their Phone?
Yes, you can actually divert someone's text messages without coming into contact with their phone via spy software.
What Is the Best Text Forward App?
The best text-forward app is mSpy since it offers a bunch of services.
What Code Do I Need to Enter for Diverting Calls and SMS?
The code that you need to enter to divert calls and SMS from your old phone to a new phone is **21*PhoneNumber#.