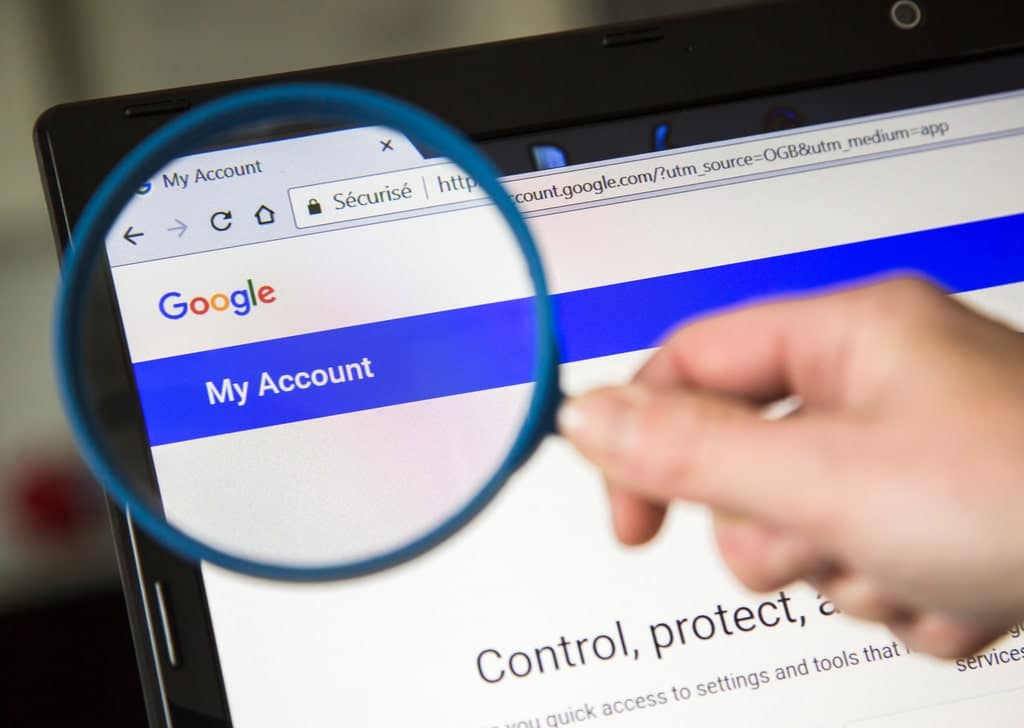 Gmail is a popular and probably the most used email service provider worldwide. For context, this platform has over 1.8 billion active users worldwide.
With its easy-to-use features and integration with other G-suite apps, sending and receiving emails has never been easier. Now, you can see why most people can't do without using Gmail services daily.
Besides Gmail being an email service, it's a vault that contains people's vital data. Some of this information includes their passwords to some popular social media channels like Facebook and Tinder, confidential official documents, etcetera.
So, accessing someone's Gmail profile means getting up to speed with all the websites and applications they've signed up on via Gmail.
Although Gmail has done its bit to incorporate security add-ons on its platform, numerous profiles are hacked daily.
This guide will examine ways to safeguard and protect your Gmail account from hackers. Also, if you intend to monitor someone's Gmail account, I'll grant you insight into a medium that guarantees 100% success. 
Table Of Contents
Hack a Gmail Account by Applying Different Techniques
Many people search for how to hack a Gmail account password online. However, If you think you can hack a Gmail account by guessing the password, you may as well give up before you even start.
Someone trying to hack your Gmail won't waste hours trying this method.
Technology has advanced greatly, and so have Gmail's security measures. Therefore, to some, it's impossible to hack a Gmail account.
But guess what? This notion is 100% untrue.
As the article progresses, I'll look into how to hack into someone's Gmail via different conventional alternatives and how to protect your account from these hacks.
Let's dive in!
How to Hack a Gmail Account Password Easily Using a Special Spy App?
How do I hack a Gmail account? Many people ask this question daily. An easy way to hack Gmail passwords is by using spy apps.
So, what are spy applications? Simply put, these apps grant you access to the data bits available on another person's Android or iOS smartphone. Since these applications function in 100% "Stealth Mode," you can hack someone's Gmail without them knowing.
Besides Gmail passwords, spy apps grant you access to the following information on a smartphone:
Call logs
Text messages
Social media interactions
Keyboard strokes
GPS location
Browser history
Calendar and notes
However, with many spy applications on the Internet, you might be confused about what spy app ranks #1 in hacking someone's Gmail account.
Research carried out by different specialists has it that the mSpy app is the most reliable and invisible way to hack a Gmail account.
This spy application is revered amongst inexperienced and veteran hackers.
Instituted in 2011, mSpy has over 30 add-ons. Using its top-notch keylogger add-on, you can see the message a target is about to send in real time. You'll also get full access to their Gmail password and other logins.
This spy service's subscriptions aren't expensive. You'll have access to mSpy's premium functions by choosing any of these packages:
1 Month: $48.99
3 Months: $27.99 per month
12 Months: $11.66 per month
How to Protect Your Gmail Account Against a Hack?
Protecting your Gmail account from hacks is not easy, as most Gmail hack password tracking tools are almost impossible to track.
However, you can protect your smartphones and other personal devices by using powerful software that will block hackers' access to your computer. Alternatively, you can revoke the rights from third-party platforms for all of your Gmail accounts.
Another way you can efficiently protect your data from keyloggers is by using on-screen keyboards to type in passwords or other login details.
Also, consider enabling two-factor authentication (2FA) on your Gmail. Thus, if a hacker has your password, they'll still need an additional code to login into your account.
Furthermore, it wouldn't hurt to change your passwords occasionally to ensure your accounts' safety.
Password Cracking
Password cracking is another efficient way you can hack a Gmail password. So, do you want to know how to hack Gmail passwords using password cracking? Here's some context for you.
This method involves using an algorithm or application to identify a Gmail password. In other words, you can get the correct passwords to Gmail profiles via special applications or algorithms that use special techniques.
The Gmail password finder hack or password cracking process works in two major ways; by comparing stored passwords against a word list or using an algorithm to generate the correct password.
When either of these procedures is completed, you'll get access to the person's Gmail account password.
How to Avoid Gmail Password Cracking?
Password cracking is a hacking method that works on any password. However, adopting some measures will make cracking your Gmail password very difficult.
They include:
Stop using short and easily predictable passwords.
Avoid using predictable patterns in your passwords, like "12345."
Use strong passwords which consist of a combination of lower and uppercase letters, numbers, and numerical symbols. Most registration systems have password strength indicators; you can use them to build a strong password.
If you'd be storing your password in a database, ensure they are encrypted. For encryptions like an md5, it's best to salt the password hashes before they are stored. Salting involves adding more words to a password before creating the hash.
Avoid registering on third-party websites. Don't risk sharing your personal information if you are unsure of a website.
Phishing
Looking to know how to hack Gmail account passwords without any software? Phishing is another popular easy way to hack Gmail passwords without any software.
So, what does phishing entail? It involves creating a fake version of the target's Gmail login page, so you can get their personal information.
The goal is to trick your target into entering their Gmail login credentials in the faux login page you've created.
Therefore, you have to make the page as convincing as possible. Once your target enters their Gmail login credentials on the fake page, their login details will be sent to you. Afterward, your target is transferred to the real Gmail login page.
How to Protect Your Account Details From Phishing?
Anyone can be a victim of phishing when they are not alert. If you're security conscious, you can protect your Gmail profile from hackers.
For instance, before clicking any URL, check whether it is safe and secure. How? By scrutinizing the link for extra letters or unnecessary slashes.
For example, numerous fake sites adopt an "HTTP://" instead of "HTTPS://."
An HTTP colored green shows that the site is original, and you can insert personal data without reservations. If a site looks suspicious, ignore any prompt asking you to input your details.
Best Easy Way to Hack Gmail Password
Want to know how to hack Gmail account passwords easily? I've established that mSpy is the most reliable alternative to executing a Gmail account password hack.
Once installed on your target's phone, it runs unnoticed in the background. It collates all the information on the phone, including emails, calls, real-time GPS location, social media usage, browser history, etcetera.
After obtaining all the vital information from the target's device, mSpy uploads it to your online dashboard.
Additionally, if you need to access your target's Gmail, the mSpy keylogging feature can help you capture their login credentials as they input them.
mSpy has many unique features that give you insights into every activity carried out on the person's phone you are tracking.
Some of these features include:
Email Tracking
Track all incoming and outgoing emails on your target device through a log file displayed on your dashboard.
You can also get all the information you need from their email through the mSpy app, like the email address of sender and receivers, date stamps, content, etcetera.
Website Monitoring and Blocking
This feature allows you to monitor the sites the target visits and block some websites so they can't visit them on their device.
Change Settings on Target Device
The mSpy app allows for setting tweaks. For instance, if you'd like the spy app to make uploads automatically or every five minutes (to prevent battery drainage), you can do so from your unique mSpy dashboard.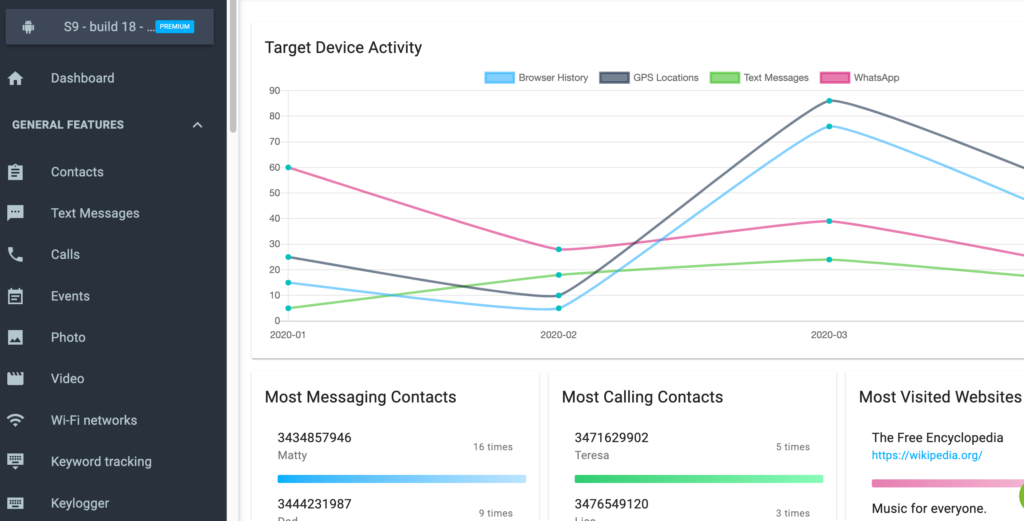 Track Target's GPS Location
Want to see someone's real-time location? mSpy's your plug. 
Once installed on the target's phone, this spy app will give you access to their current whereabouts.
Geofencing Alerts
This feature allows you to set up perimeters in several locations for your target. You'll get notified whenever the tracked user enters or leaves such zones.
Incoming and Outgoing Call Tracking & Recording
mSpy updates you on all calls (incoming and outgoing) on the target's device. If you'd like to gain insight into their discussions, this spying application has a call recording feature you can activate 24/7.
Instant Messaging and Social Media Monitoring
With Instant Messaging and social media apps being a hub for nefarious activities, mSpy grants you access to the target's interactions on these applications.
mSpy currently supports tracking on these platforms:
Skype
WhatsApp
Facebook
iMessage
Viber
Snapchat
LINE
Telegram
Tinder
Kik
Keylogger and Keyword Alerts
mSpy's Keylogger lets you track every keystroke made on a target's Android or iOS smartphone.
What's better? mSpy has Keyword Alerts. This feature allows you to set keywords on the target cell phone.
If your target inserts any of these keywords, mSpy will alert you immediately.
DID YOU KNOW: Although mSpy is a great app to spy on someone's smartphone, ensure that spyware usage isn't frowned upon in your jurisdiction.
How to Hack Gmail Accounts After mSpy Installation?
To use the mSpy application to hack someone's Gmail account, you'll have to install it on their device. So, how can you accomplish this? By following these steps:
Step 1. Create an mSpy Account
Visit the mSpy official website to create an account and purchase a subscription plan.
mSpy will send an email containing the dashboard login details and installation guidelines upon sign-up.
Step 3. Follow Guidelines
Follow the guide sent to you to install the spy software on your target phone. Contact mSpy's support team for free assistance if you encounter any problems.
Now, access your dedicated mSpy dashboard from the web browser of an Internet-enabled smartphone. From there, you can spy on your target's device and pick any information you need from it.
Top Reasons to Learn How to Hack a Gmail Password
A Gmail profile, in most cases, holds sensitive data. Also, it provides a gateway to other applications where hackers can get valuable information or wreak havoc. So, if you're not a hacker, there are several legitimate reasons to hack a Gmail account.
Notable mentions include:
Catch a Cheating Partner
You may need the knowledge of how to hack a Gmail password to check if your partner is cheating or not.
Although some might think emails are for official chats, a cheater can use this communication medium to hide their infidelity in plain sight.
Thus, you'd need a spy app like mSpy for context.
Protect Your Kids
Looking out for kids is essential as a parent. You'll want to ensure they're safe and free from child predators and cyberbullies on the Internet.
DID YOU KNOW: According to a report, 59% of teens in the United States have experienced cyberbullying. To protect your kids, install spyware on their devices to see what they're up to 24/7.
Monitor Aging Parents
Most Internet hackers target aging individuals because of their limited understanding of modern-day tech.
Thus, monitoring your aging parents who live far away is essential to ensure they're not actively engaging an Internet fraudster.
Protect Yourself
Knowing the different methods and techniques of how to hack Gmail account passwords means that you can protect your account and won't fall victim to scams.
Why Is mSpy the Best Option for Gmail Account Password Hack?
Tired of asking "how to hack Gmail password easily" daily? Well, the easiest way to hack a Gmail account is via spy apps. An alternative that beats the competition hands down? mSpy!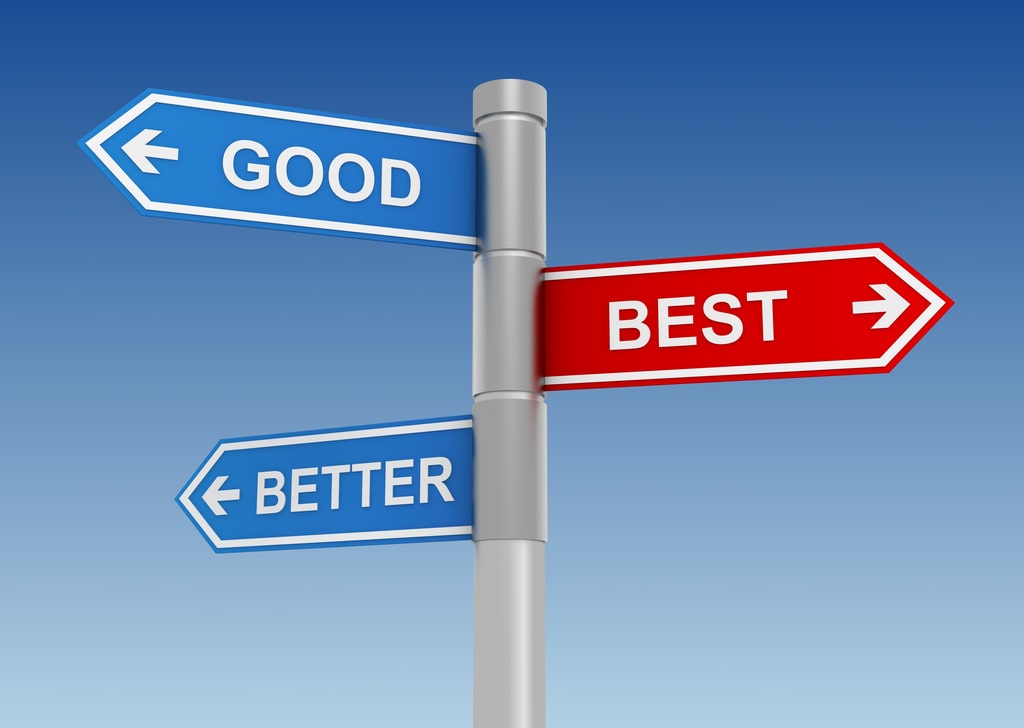 Here are some reasons why mSpy is the best option for Gmail account password hack:
Single and Multiple Device Installations
mSpy subscription packages allow single and multiple device installations. Thus, you can use one plan to spy on numerous devices.
However, you can only track one device at a time. So, you must remove one cell phone to monitor another.
mSpy Customer Service
mSpy has one of the best customer services in the spy app market. They're available 24/7, issuing swift replies!
Multiple Languages
mSpy provides its services in different languages. You can translate the site into French, Portuguese, Korean, Russian, Chinese, Spanish, German, and Italian.
Support Tiers
mSpy has two support tiers depending on the package bought. Although the basic subscription has 24/7 email support, the premium package has 24/7 chat and email support.
Money-Back Guarantee
mSpy has a 14-day money-back guarantee. So, if you encounter an issue that the service's support team cannot resolve, the mSpy service will refund your initial subscription. 
Conclusion
I've examined the different methods and techniques to hack into someone's Gmail account.
If you use this knowledge to carry out a hack, ensure it is for legit reasons. Having an insight into how to hack a Gmail password also means you'll adequately protect your Gmail accounts from hacks.
If you want to hack someone's Gmail account with one tap, remember that mSpy is the best spy app medium on the market. Check them out today!