How would you like it if your girlfriend kept disappearing on you for long periods of time, busy with her phone, calling someone? Or when she doesn't respond to you all day and you have no idea what she's up to? Or if some stranger keeps calling and texting her, and won't leave her alone?
These are the kind of scenarios where you might want to intervene. The first step is to talk, of course, but that doesn't always mean that she will be upfront with you. The reasons could be many; she might be getting harassed by a coworker, or contacted by a stalker, and feels endangered sharing that information; she might be involved in another relationship and doesn't want you to know.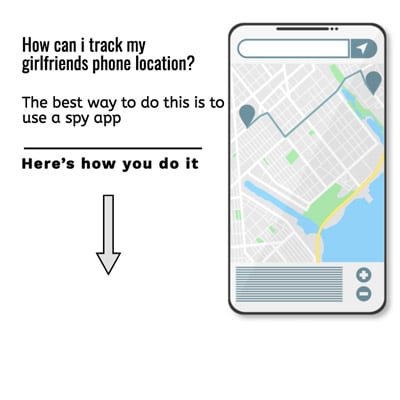 Table Of Contents
So Spy on her Phone
While many would cringe at the idea of spying on someone's phone, sometimes there is no other choice. If not to find out the truth, you might have to do it to simply keep your loved ones safe.
So if you have decided to finally spy on your girlfriend's phone, you can do it fairly easily. Just keep in mind that she can track you as well!
Just Download and Install
The best way to do this is to use a spy app. There are many good ones available for multiple operating systems, so you can be sure that you'll find what you're looking for. The best thing about these apps is that you don't have to do a whole lot to start using them. Just download and install them on her phone, and you're golden!
For All Spying Needs
Spy apps will let you see their messages, phone calls, as well as emails and data from instant messaging apps like WhatsApp or social apps like Facebook. They also allow you to record phone calls, so you can know what really is going on, as well as track her phone's location to keep an eye out for her should she be contacted by a creep and blackmailed to meet him.
All of this data is sent to the cloud, where you can access it via your own secure account.
Spy apps like are hidden from the target phone's user. They are stealthy, and don't make themselves visible in the phone's app list so you can be sure that your girlfriend won't find out that she's been tracked.