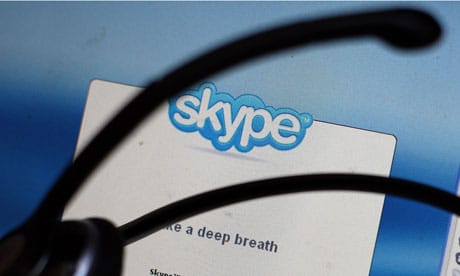 Technology is not just for the adults anymore. At the onset of this digital world, technology was used by office workers or college students to get their work done quickly. Not anymore though. Technology today has expanded its reach to every corner of the world, and caters to all age groups. It is not just a way of checking business appointments anymore. It is a whole new lifestyle.
Children are right in the middle of this new lifestyle, which opens a whole lot of dangerous doors for them. They can get exposed to things that their parents don't want, or get in dangerous situations without intending to.
Among the most used applications and software programs by children, is Skype. This video chatting application has changed the way the world communicates. Children are big fans of the program, and need to be given some guidelines prior to delving in the world of video chatting.
Table Of Contents
Tell them to Reject Calls from Strangers
The first tip to give to your children is that they don't take calls from people they don't know. This is the most obvious thing to avoid and your child should be aware of the dangers of contacting strangers over programs such as Skype. People are in the hunt for children like yours to make a mistake over these programs, and one mistake is all it takes to expose your child to potential danger.
Encourage them to Use Family Computers
It doesn't help when you keep nosing into your child's life, as children can get distant from you. A good way to keep an eye on your child's Skype usage is to tell them to use the software only on the family computer, which is placed in an area where you can easily see who they're talking to.
Help them Choose their Contacts
It's just like choosing friends. As a parent, you'd want to know who your children hang out with after school. The same should be applicable to Skype contacts. You should know all the contacts in your child's contact list so you can be sure there aren't any strangers trying to contact them. Another concern for parents is that children can become part of dangerous friendships over Skype. Monitoring their Skype contacts will help you be aware of any such development.
Talk to them About Sexting
Sexting has become a real major concern for parents these days. You should clarify all the dangers that come with this practice. Your children should know that their video chats can be recorded if the other wants to use it against them.
Be their Friends
Being open and friendly with your children will encourage them to talk to you if anything goes wrong. Cyberbullying has caused many children to face serious problems in life, and your teenagers should be able to tell you openly if such a thing happens.
Manage their Privacy
There are privacy settings on Skype that can help you secure your child's account. That makes their profile so that strangers cannot contact them or find them over Skype. Your child can look for his or her friend, but no one can locate your child.