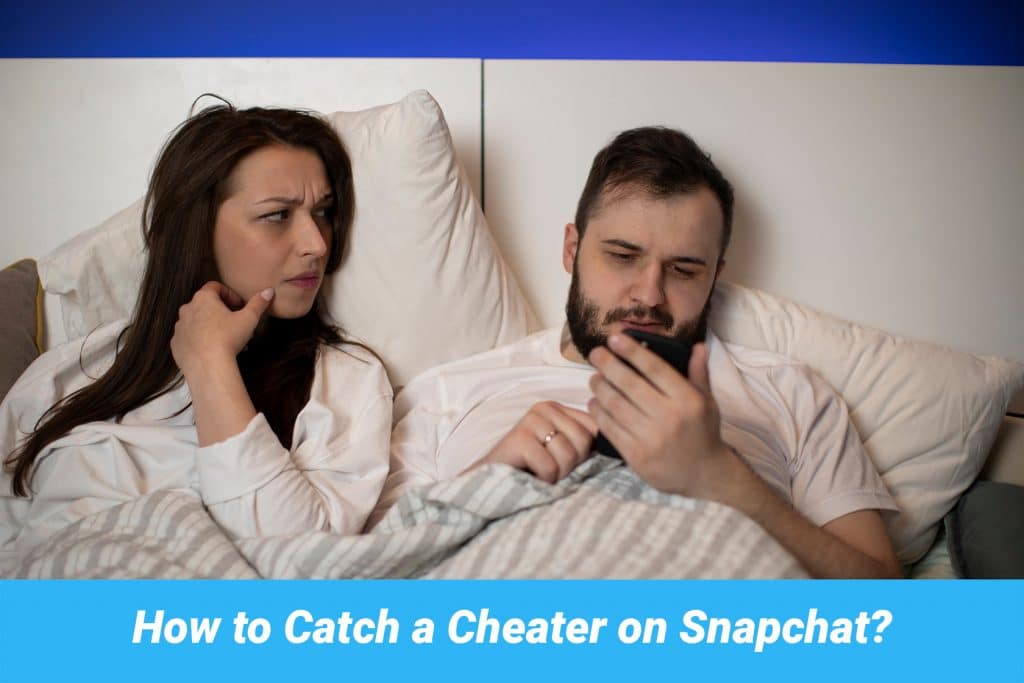 In contemporary times, Snapchat cheating has become one of the most common forms of infidelity. For the unversed, Snapchat refers to a social media app or platform. It allows users to take videos and photos before posting them instantly. Users can also filter, draw, write, and add text or graphics to their photos. Moreover, they can send private messages to their friends with Snapchat as well.
Given the ease with which a person can connect with others over Snapchat, it becomes easier to understand why this platform can be a boon for cheaters. With Snapchat, cheaters can reach out to people they've never even met before. However, such acts of infidelity can place a great strain on their existing relationships – especially with their partners or spouses.
In this scenario, if you suspect your spouse or partner is cheating on you via Snapchat, let's take a look at the most common reasons they do so. Also, let's learn the clearest signs your partner is cheating on you and how you might catch them red-handed.
Table Of Contents
Why and How Cheaters Use Snapchat
Like other social media platforms, Snapchat offers immense scope for misuse, especially for cheaters. As mentioned earlier, people can send and erase messages, photos, and videos with Snapchat. As such, you can send and receive anything – including risqué pictures to racy texts – in a flash.
But it can be worth highlighting that each message automatically expires after 24 hours. Thus, Snapchat does not store text messages on a server. Instead, it deletes all evidence of cheating automatically.
Similarly, users can send messages with viewing windows ranging from one to 10 seconds. After the window for viewing the images lapses, Snapchat deletes the message. This capability makes many people behave differently on Snapchat than on other social media platforms such as Facebook.
Sexting remains one of the most popular ways to cheat nowadays. This typically involves sending silly photos or videos to anyone you want on social media apps like Snapchat. Doing so encourages the notion that you're merely having some harmless fun. But in truth, social media apps like Snapchat only make it easier for cheaters to connect and interact with people regardless of their location (and intention).
Emotional Cheating vs. Physical Cheating
For many people, Snapchat cheating might not be an issue at all. For instance, will you consider your boyfriend a cheater if he doesn't have a physical relationship with someone he's messaging on Snapchat? Will you consider your girlfriend a cheater if she doesn't meet someone she's been chatting with on Snapchat?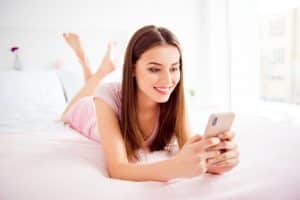 Many people will probably answer a No to these questions. This will only serve to bolster the person's claims that he or she's only having some harmless or innocent fun. It can be worth highlighting that cheating does remain confined to having a physical relationship with another person.
It goes without saying that your relationship with your partner will probably be a long-term and serious commitment. As such, both of you will be physically as well as emotionally intimate with each other. When one of you cheats or shares a similar intimacy with an outsider, it will compromise your relationship's depth and seriousness.
Therefore, avoid glossing over emotional cheating (or Snapchat cheating). In the initial phase, the situation might not seem harmful. But when things go wrong, you will probably find yourself picking up the broken pieces of your shattered relationship.
Signs That He or She Is Cheating on Snapchat
Relationships seldom break without warning. In many cases, the cheated woman or man will have some warning signs, indicating that the relationship had changed. These signs could include:
A visible cooling-off of the relationship.
The two partners are not enjoying the time they spend together.
One of the two partners spending more time at work or with friends.
In the era of Snapchat cheating, the following signs might also be visible where:
Your partner always keeps snapchatting with someone.
You cannot access your partner's phone even occasionally.
You find that you have a low fifth or 10th (or lower) rank in your partner's Snapchat contacts.
If you find that your relationship with your partner has been experiencing a cooling-off of ties, you might want to use Snapchat trackers for ascertaining the underlying cause.
He or She Has a Snap Streak with Someone Else

For the unversed, a Snap Streak denotes a situation where two Snapchat users send videos or photos to each other every day for at least three successive days. If your boyfriend or girlfriend uses Snapchat regularly and keeps sending more snaps to someone, you might have cause for concern. This can be especially so if you don't know the identity of this individual. If your partner refuses to disclose this individual's identity, your loved one's might well be a cheater.

His or Her Snapchat Map Displays Weird or Unusual Behavior

Snapchat users will be familiar with the Snapchat Map. This app technology enables Snapchat users to ascertain the whereabouts of any (or all) of their Snapchat friends at any given time on a map. However, you will only be able to see someone's location on the Snapchat Map if the person has allowed you to see their location.

Hence, if your partner does not share his or her Snapchat location with you, you might have reason to worry. Some people might not like sharing such information with anyone. Or, they might share their location with you if you ask them to. These behavioral traits do not constitute cheating. The problem only arises when your partner seems to share their Snapchat location with virtually everybody else except you.

Snapchat Emojis Appear Next to Unfamiliar Contacts

Snapchat offers 10 emojis that distinguish the levels of friendship between two users. The foremost of these comprise:

? – Two small pink hearts (for Super BFFs) indicate that the two users have been each other's #1 Best Friend for two months in succession.
❤️ – One red heart (for BFFs) indicates that the two users have been each other's #1 Best Friend for two weeks consecutively.
? – A yellow heart (for Besties) shows that the two users have become each other's #1 Best Friend.
? – A smiling face (for BFs) indicates that the two users remain best friends, while not being each other's #1 Best Friend.
? – A toothy face (for Mutual Besties) indicates that the user's #1 Best Friend also happens to be the #1 Best Friend of another user.
? – A bespectacled face (for Mutual BFs) shows that one of the user's best friends has also become one of the best friends for another user.
? – A fire alongside a number (for Snapstreaks) indicates that the user has been on a Snapstreaks with someone else for the specified number of days.

As mentioned earlier, messages on Snapchat will delete themselves automatically. As such, you won't be able to catch a cheating partner by going through their Snapchats. However, by viewing their Snapchat emojis, you will get a pretty good idea of who your partner has been chatting with most frequently on Snapchat.

He or She Spends an Excessive Amount of Time on Snapchat

You might be aware that your partner uses Snapchat a lot. However, if your partner happens to be always active on Snapchat but doesn't seem to have any contacts or active messages when you check their phone, this might be an indicator of cheating.

It can be worth mentioning that Snapchat automatically deletes messages within specified timeframes. But it won't delete contacts or stagnant messages. This could indicate that your partner only Snapchats when you're not around.

Another way to check how much time your partner spends on Snapchat could be quite straightforward. All smartphones track the amount of battery that each app uses. To view this, go to the Settings menu on the phone and tap the Battery option. If you find that Snapchat consumes a lot of the battery's power, this could indicate that your wife or husband remains logged into the app for prolonged periods.
Do Cheating Spouses or Partners Only Use Snapchat for Cheating?
As mentioned earlier, Snapchat enables a cheating partner to reach out and connect with people that they have never met in real life. In addition, Snapchat doesn't store a single message on its servers. Instead, it allows two users to share text messages, photos, and videos that will automatically delete themselves after a specific time span. This feature provides higher security levels to cheaters because the partners they have married will not find any suspicious messages on their phones.
As such, many people might prefer using Snapchat to cheat. But it can be worth highlighting that all social media platforms have the potential for promoting infidelity. Therefore, some people might cheat using Instagram, while others might prefer to use WhatsApp. Similarly, some people might prefer sticking to the regular calls and text messages that all phones offer. And, of course, some cheaters use dating sites (as Tinder) to look into their private desires.
Situations could arise where you might suspect your wife or husband of cheating on you. But you might not have any basis or reason for your suspicions. When suspicions start growing in a relationship, it will only succeed in driving a wedge between your partner and you.
What's the Best Way to Catch a Cheater on Snapchat?
The best way for you to catch a cheater on Snapchat is by using spy apps. mSpy is one of the most advanced spying solutions. Such software enables you to view all messages and multimedia files (including snaps) on the target device. Also, it allows the monitoring of all vanishing images and tracking important details. Hence, with mSpy, you will have a good idea of what your loved ones are up to on Snapchat.
To use this Snapchat spy app, you will need to root the Android device or jailbreak the iOS device. You will also need to select the subscription package that best meets your requirements. Thereafter, you will need to fill out the billing form and make the appropriate payment. Once the confirmation of your payment takes place, mSpy will send you an email with further instructions.
Follow the instructions specified in the mail and install the app on the device of your girlfriend or boyfriend. Within a few minutes, the installation process will conclude. Following this, you will need to login to your computer or device with the credentials provided. This will take you to the Control Panel, where you will be able to monitor your partner's Snapchat media and messages.
With mSpy Snapchat Tracker, you can monitor the Snapchat activity of your child, wife, husband, girlfriend, boyfriend, etc. remotely. The tracker also comes with 25+ cool features, including monitoring all photos and videos, SMS and calls, WhatsApp, Skype, and GPS tracking, making it an exceedingly cost-effective purchase. Note that even if a target user deletes all of this data, it will remain in the mSpy's dashboard.
Snapchat is an extremely favorable social media platform for cheating partners. Hence, when you suspect your partner of cheating on you, don't fret and fume unnecessarily. For a nominal amount, you can resolve your Snapchat cheating suspicions easily.
Frequently Asked Questions (FAQ)
Is Snapchat for Cheaters?

Not necessarily, however, people tending to cheat can use (or misuse) Snapchat to fulfill their objectives.

Is Snapchatting Cheating?

Again, not necessarily – you can chat with various friends over Snapchat while respecting the intimacy of your relationship with your partner or spouse.

How Can You See Who Your Partner Is Snapchatting?

When you access your partner's phone or device, the Snapchat emojis will give you a very good idea of the people with whom your partner is Snapchatting and the level of their friendship; the mSpy Snapchat tracker can give you these same details remotely.

What Is the Best Way to Catch a Cheater on Snapchat?

Simply purchase the mSpy Snapchat tracker and install it on the target device to confirm your suspicions of your partner.

What Is Emotional Snapchat Cheating?

Unlike physical cheating that involves meeting someone or having a relationship with someone physically, emotional Snapchat cheating involves being intimate with a stranger on Snapchat, where you end up spending loads of time with this individual as opposed to your partner or spouse.