It is becoming an increasing trend to communicate via text messages as opposed to calling people directly. People find it easier and cheaper to leave someone a message, for something that doesn't need to be answered right away, instead of calling. That is one reason why text messages today hold a lot of importance and have even become a legitimate way to hold someone accountable for something in court.
Owing to the use of text messages for day to day communication, many people can find insight into someone's life by looking at their messages. If you are someone who is worried about their children falling in bad company, or someone who is doubting the loyalty of their spouse, spying on the subject's text messages can help you find a lot of information either to confront them or to let go of your misconception.
Table Of Contents
Before Anything Else, Read the Law
Many people, in their haste to get answers, forget to consider making sure whether spying remotely on someone's cell phone is even legal or not. This puts them in jeopardy, as in many states of America, it is prohibited to spy on someone's private data without their consent.
To find out more about the electronic surveillance state laws, go to NSCL's website.
Spying Remotely – The Hardware Way
Rather than keeping manual tabs on the target phone, it is much easier to simply spy on it remotely. The first way to do this does require some laborious work, however.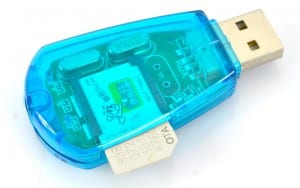 Every phone uses a SIM card. This has all the information about the user, as well as their text messages, stored on it. You can buy a special USB SIM card reader in order to gain all that information. Note that you will need to have access to the target phone in order to remove the SIM card for this process. While it is a little more work than other ways, it can give you all data stored on the card without ever notifying the owner.
All you need to do is remove the SIM card from the phone, insert it into the USB reader, and plug it into your computer. You can then transfer whatever data you require onto your computer and reinsert the SIM card into the phone.
Spying Remotely – The Software Way
The second, and more popular, way to spy on text messages remotely is by using a mobile tracking application. The problem with these applications is that they only work on smartphones.
The Working of a Spy App
What you need to do is download a spy app, preferable of the likes of mSpy, onto the target phone. mSpy will then track all the stored information on the phone in real time and log it all onto your personal online account. It is important to choose the right kind of spy app to do this, and mSpy provides the most features for the best price, and is also highly reputed.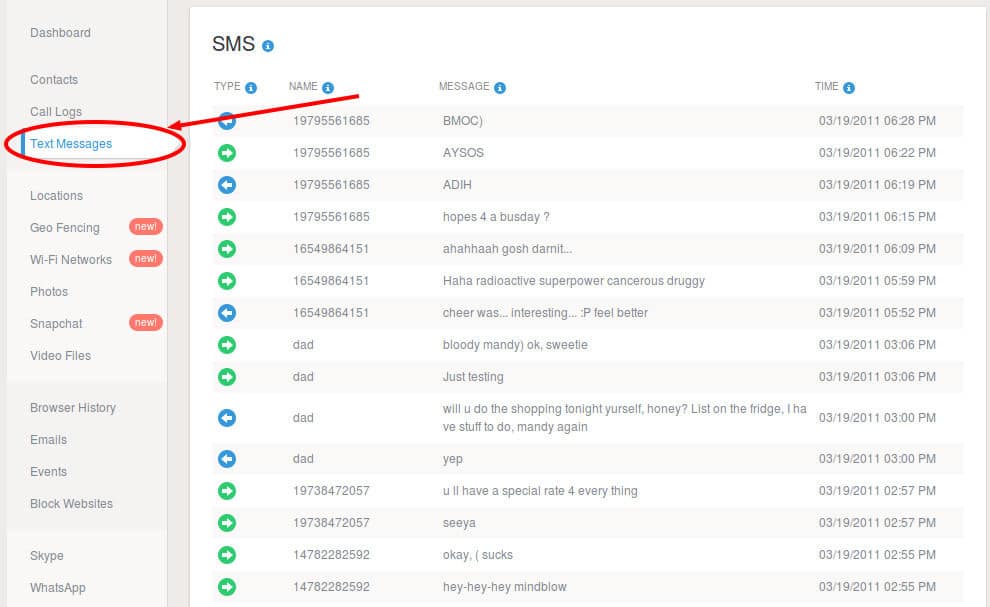 The Functionality of Spy Apps
mSpy, or another spy app, will help  you track all the text messages on the phone. Other aspects of the phone including phone calls, email and browser history, media files, contact lists, data from apps like WhatsApp and Skype, will also be logged to your account. These apps work in complete stealth and your target may never know of their presence on his or her phone. They can even help you track your target's location via GPS tracking, and can help you listen to the phone's surrounding by turning it into a bugging device.
The best part about mobile trackers like mSpy is that they will save all the data onto your account even if the user of the target device decides to delete some things.
Using Spy Apps to Monitor Employees
Spy apps can help you monitor your spouse or your children, as well as employees. If you are an employer who has handed out company owned cell phones to your employees, then you should install a spy app on them before doing so. You should also be transparent of your intentions with your employees and tell them that they are being monitored for security purposes.
Be Cautious About Your Own Device
If you suspect that spyware has been added to your phone, there are a few ways to find out for sure and to remove it.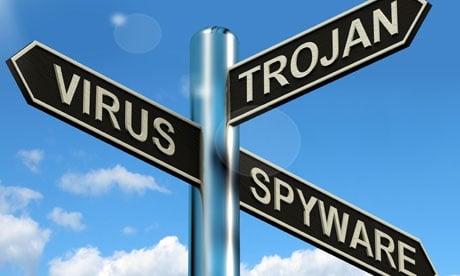 The first sign of a spy app being present on your phone is that your battery will drain faster. Your phone may also suffer from random reboots, and your data bills may increase.
To remove spyware, the best and safest way is to reset your phone. Backup all your contacts and important apps, and do a factory reset on your phone.
To avoid spyware from being installed on your phone, install a good mobile security app.
The frequency with which we use our phones today means that almost all our information is stored on them. If you ever need to find out something about someone, monitoring on their phones can help you with it and you can either be sure of your suspicions or let go of them.