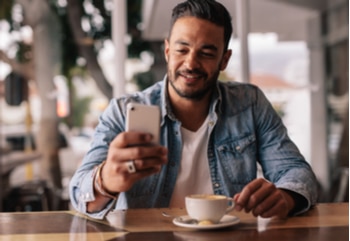 Are you a fan of sending text messages and you never know when their recipients have read them or not? What if the only channel of communication with a person at a given moment is text message but you have no clue whether they have seen or read it? In such circumstances, there is no cause for alarm since this post shares ways that will enable you to lay aside all such apprehension by knowing when the person has read or seen your messages. However, the two sides of the coin have different views because some people love them while others hate them. For instance, some users need the notifications to know that their message has received the attention they badly needed.
On the other hand, other users do not like it since they deem it an intrusion.
However, if you are the sender, you rest assured your contact will reply as soon as they read it since they are aware you have received a notification that they read your text. This way, close relations can track their messages, for instance, parents and underage kids.
But how do you activate or deactivate this feature on your mobile devices? This is how to enable or disable this critical visual communication feature on your device.
Table Of Contents
Apple smart devices
For Apple users, the term iMessage is not news since it is the default messaging application that comes with their smartphones. With such smart devices, the sender will see a text bubble with blue color that confirms to them that the recipient has seen and read the text. In addition, you will also see a green bubble in your iMessages meaning that the sender used a non-Apple device to send the message.
If you want to turn this feature on or off in your SMSs, meaning that the sender will not get a notification of their messages' reading, it will be necessary to go to the Settings section of your phone. From there, go to Messages and then switch the "Send Read Receipt" to On or Off. For users with iOS10 and above, they can activate or deactivate it based on the contact they are communicating with. A user may also activate the feature for particular senders by launching their Messages apps, then opening the iMessage threads with the contact they want. From there, they can tap the small "i" of the threads and then switch on the "Send Read Receipts" to activate or deactivate it.
Facebook Messenger
This app has this feature activated by default. Additionally, its current configuration does not allow users to deactivate it inside the application. This default setting means that any person you are connected to will get notified when a contact has read or seen their messages.
This is what the settings mean:
– The blue circles indicate that your messages are being sent;
– Blue circles with checks mean that your messages have been sent;
– Filled-in blue circles with checks mean that your contacts have received your messages;
– Small versions of your friends or contacts' photos pop up below the messages when the recipients have read the messages;
Circumventing the feature
But is it possible to evade this feature? Yes. The reason is that we have few tricks you can utilize to read a message without the sender receiving any notification. For instance, you can use the Airplane Mode to get over this. Using this trick, you can deactivate your device's WIFI and data connection, read any message and then exit the app.
Apple users too can circumvent the feature by reading any incoming message using the Notifications on the Lock Screen. For readers who desire to read their Facebook Messenger notifications, you will have to set your application's notification alert to Banners or Alerts.
WhatsApp
WhatsApp, the world's most popular mobile messenger application, also has this notification feature. However, you can turn off the settings whenever you want to.

This is how the app's Read Receipts notification works:
– A single gray check mark indicates that the sending of your messages was successful;
-Two gray check marks signify that your desired recipient received your messages;
-Where you notice double blue check marks, it means that your contact received and read your message;
The good news is that WhatsApp users can deactivate the feature in their mobile phones. They can go to the Settings, followed by Account, Privacy, and uncheck the "Read Receipts." However, this deactivation does not apply to Group chats or voice messages. You can also use the Airplane Mode to beat the Read Receipts.
If you are an Android user, you can activate or deactivate the Delivery Reports by going to the Menu Icon, selecting the Settings, Text Messages, and then toggling the Delivery Reports to on or off.
For those who love communicating via messages, you now know how you can go about
activating or deactivating this feature. We believe that the valuable information we have shared will help you to navigate your way on Facebook, WhatsApp, Apple gadgets, and Android
devices.