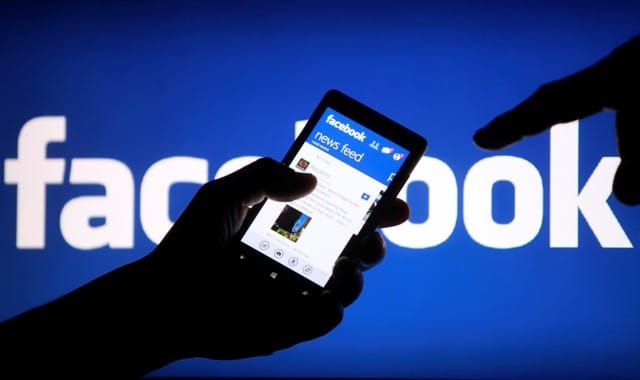 Thanks to the millions of users worldwide, Facebook has become one of the most popular and used social media worldwide and as a result, many people want to hack Messenger. People can share their photos, videos, and thoughts using Facebook. The advantages of using Facebook are endless. However, there are also some risks, especially for kids and teenagers. Teens can be a subject of cyberbullying or sexting on Facebook. Spouses may use Facebook to cheat on their partners, or employees may share confidential data through this platform.
Hence, you may want to monitor your child's Facebook Messenger, or simply wish to read someone's conversation, and here are some ways you can do so.

Table Of Contents
How to Read Someone Facebook Messages?
Sometimes, you might notice your kid is having some conversations with people you don't know. At that point, it's natural to wonder what's going on. Therefore, you might want to consider taking a look at their Facebook messenger. Hence, here are some methods you use to spy on someone's Facebook Messenger.
Using Keylogging
If you wish to hack someone's Facebook Messenger, keyloggers come in handy. All you need to enable the keylogger to work is access to the target's phone and install a software file on their device.
Keylogger records every stroke made on the target's device, letting you find out their Facebook login details.
Using Phishing
One more method to break into someone's Facebook Messenger is phishing. Such a way involves you in discovering someone's Facebook password.
If you wish to enable phishing, just follow the steps below:
Purchase a domain with a Facebook associated name, and create an email.

Create your website's main page that must be similar to Facebook's landing page.

Send an email from your new email to the person you want to spy on.

Invite them to log in to their Facebook account.

They will be redirected to the website you created.

Once they sign in on your website, you gain their Facebook details.
However, such a method has some limitations. If a person has enabled two-factor authentication, your target may suspect strange behavior.
Using Spy Apps
The most efficient and working method to spy on someone's Facebook Messenger is using spy apps. In order to enable them to work, it's necessary to download and install the right tracking app on the target phone. It can sound time-consuming, but a spying app is the best and most efficient way to keep an eye on someone's conversations without being noticed. One of the most effective spy apps is considered mSpy. Once installed, such an app hides and runs in the background. Hence, there are no chances of being detected by your kid, spouse, or employee.
How Can You Read Someone's Facebook Messages Without Their Password?
There are several reasons why you might wish to read someone's Facebook conversations. Even though it's usually not easy to get into their profile, with a tracking app, you're not going to have any problem accessing the target phone. With this method, you'll read all texts, sent and received, without needing any password, and, in addition, you'll also be able to monitor the device's location at all times.
However, spy apps are not only one way to read someone's Facebook messages. Using a keylogger that records every stroke typed, you can gain access to someone's Facebook conversations.
How Can I Read Others Facebook Messages Using a Mobile Tracking App?
Using a mobile tracking app is the most convenient and efficient way to view someone's Facebook messages. There is a good selection of spying tools to choose from, and they all have different prices and features you can take advantage of.
One of the most efficient apps to spy on anyone is mSpy. Installing it isn't going to be a lengthy process. In most cases, it only takes around 15 minutes of access to the target phone to download the application on the device in order to start hacking. The mSpy app is spyware used by millions of people to grant full access to the Facebook messages they wish to monitor.
Get Facebook Messenger Tracker
How to Log Into Someone's Facebook Messenger Without Them Getting a Notification?
If you're worried about being discovered due to the target device receiving a notification once you log into a person's account, you should know that spy app are entirely safe in that field. Once you install mSpy or another good tracking app on a smartphone, the software will be invisible to the individual's eyes. They won't get a notification saying that somebody hacked into their Facebook Messenger or any other social media.
How to Catch a Cheater With a Free Facebook App?
Although the use of technology brings multiple advantages that make our lives significantly easier, it also makes it extremely easy for cheaters to have secret affairs or continuously meet new people with whom they can potentially start flirting.
Cheating is a common occurrence that affects a large number of couples and, since Facebook is one of the most famous and popular free social media in the world, it's highly likely that a cheating partner might think of using Facebook Messenger to chat with their lover.
If you want to catch a cheating husband or wife or even prevent betrayal, you can use a Facebook spying app to read their conversation and discover the affair. Alternatively, you can also install the tracking app to find any potential conversation that contains signs of flirting, which could prevent a secret relationship.
How to Check a Boyfriend's Facebook Messages?
Men are inclined to cheat or flirt with other people. However, there are some specific signs you might want to keep an eye on to find out if your boyfriend is having an affair.
Appearance: First of all, you should check if he's spending more time caring about his appearance. For example, if he's shaving regularly or picking his clothes more carefully, you should suspect something.
Smartphone: Is he spending more time on his phone, and looks particularly defensive when you mention it? That could be a sign he's having secret conversations with somebody.
Sex life

: Did you notice a change in your sexual life? Are you no longer having sex with your partner? This could mean he's in a secret relationship with another person.
Of course, these are all valid signs, but to be 100% sure your boyfriend is cheating on you, you can install a spy app on his phone in order to read his Facebook texts and monitor the device's activity.
How to Get Into My Girlfriend's Facebook Messages?
Although the signs we've described earlier are valid for women as well as for men, you should know that girls tend to be more careful. Here are some additional signs that could point to your girlfriend having a secret affair:
She's always busy

: Is your girlfriend busy all the time with work? Does she often tell you she needs to work extra time, but you're not aware of any special projects she might be working on? Then that could mean she's not actually working more, but she's just seeing another person in her free time.

Meetings with friends

: Is your girlfriend hanging out with friends more often, but she's no longer inviting you to accompany her? That could be a sign she's going out with a lover instead, or her friends know she's cheating on you, and she's not feeling comfortable inviting you to hang out with them.
In this case, a tracking app can help you read her Facebook texts to find out if she's having a secret affair, and let you monitor her location through the phone's GPS secretly.
Get All Your GF's Facebook Messages
How to Monitor Facebook Messages Activity?
Is your significant other spending a lot of time on Facebook? If they are on their phones a lot, that could potentially mean they're talking to another person. Therefore, getting access to the device to read the conversations becomes essential to find out the truth.
But what if there are no messages on it? Then why would your partner spend so much time on Facebook? In that case, the answer could be that they're simply being careful and deleting their texts at the end of each conversation.
Hence, using spy apps are your best bet to reveal all your doubts.
Monitor Facebook Messages on Android: Step-By-Step Guide
If you wish to monitor someone's Android device, here are steps you should do:
Purchase the plan you want to have on the mSpy website.

Download the mSpy apk.

Install mSpy on the target phone. Click on the download link bt.apk file to begin the installation. Once the installation is complete, click "Next," and then click "Install Anyway."

Once the installation is complete, click "Open." Then press "Continue," and then you will see the license agreement. Click "Accept."

Start spying.
Note that you need physical access to the Android phone for around 15 minutes; then, you can choose whether you wish to install mSpy, with or without rooting.
If you don't root the device, you might not access and monitor social media such as Facebook, Instagram, and Snapchat.
Monitor Facebook Messages on iPhone: Step-By-Step Guide
If you plan on using the mSpy tracking app on an iOS device, you won't necessarily need to download the software on that specific phone or tablet. You can simply sync up mSpy using the iCloud credentials of the iPhone you plan to spy on. This way, once you input the login details in the mSpy Control Panel on your computer, the app will automatically connect, and you can start monitoring right away.
If you wish to spy on non-jailbroken iPhone, follow the steps below:
Purchase a subscription that meets your requirements.

Once you complete your order, you will be sent an email with further instructions.

Download the Cydia app. Enter the download link and click on the 'Add source' option.

Once you complete, turn to the Cydia app, then click on the 'Restart SpringBoard.'

Accept the license agreement. Remove the mSpy icon if you don't want the user to know about the app.

Click on 'Complete Registration' and start spying.
Why You Should Monitor Your Child's Facebook Messenger?
Social media can be a fun way to communicate with friends and meet new people. However, sometimes, not all the users have good intentions. This could mean that a child might be scammed or bullied, and their parents usually don't have a way of knowing if anything suspicious is actually going on.
Thanks to some parental control apps, parents can monitor their children's phone activities and keep an eye on them without the kids noticing. This will help you keep your child safe and protected.
Potential Risks
There are several risks a child might encounter on social media or on the Internet in general. Here are some of the most frequent ones to look out for:
Cyberbullying

: There is an unfortunately high number of kids being bullied by their peers for a variety of reasons. However, when the bullying happens online, it's easier for teenagers to take it to the next level and start pestering the child even when they are in the safety of their own home. Most of the time, victims don't call for help, and more often than not, their parents won't know what is really going on.

Harassment: Teenagers can often be naïve and fall victim to predators looking to harass them. Unfortunately, social media are an easy way for these users to find innocent children to manipulate, and it's often difficult for parents to keep an eye on who their kids are talking to. With a spying app, you can monitor your child's conversations and prevent anything wrong from happening.
How Can You Monitor Messages on Facebook Messenger with a Tracker App?
Installing a spying app on your kid's phone is the most effective way to monitor their activities, conversations, and location. If you want to keep an eye on their smartphone and social media, a tracking app can do the job for you, and you'll simply have to turn on your computer to check on your kid's messages.
Note that using standard apps, you won't be able to access your children's Facebook messages. Hence, using spy apps is your choice.
Protect Your Child From Facebook Cyber Dangers
Final Thoughts
If you suspect your spouse is having an affair and may be cheating on you, there is no better way to reveal all your doubts than spying on their Facebook account. The same goes if you are a concerned parent who worries about their children's safety. Using spy apps, you can make sure your kid isn't being bullied or manipulated by strangers. And, finally, if you are an employer who wants to prevent leaking confidential data, spy apps come in handy by giving you access to your employees' Facebook conversations.
Hence, mSpy can be considered the best tracking app on the market as it lets you hack Messenger and grant access to most of the target phone's activities.
FAQ
If I Log into Someone's Messenger Will They Know? 
No, if you use a good FB tracking app. With this kind of tool, you won't need to worry about the owner of the account to notice you are reading their Messenger.
Is It Possible to Hack Messenger? 
Yes, you can hack Messenger using keylogging, phishing, and spying apps methods. However, spy apps are the most reliable way as it allows you to hack into someone's Messenger and read all the conversations.
What Is the Best Facebook Messenger Tracker?
The best and most complete Facebook Messenger tracker is the mSpy app, as it lets you access messages without the risk of being caught. 
Can I Spy on a Facebook Account Online?
Yes, thanks to a tracking app, you'll be able to spy on someone's Facebook account straight from your device.
Is It Easy to Hack an FB Messenger?
If you are not a tech-savvy person, hacking Facebook Messenger could be a tricky process. For people who are not familiar with hacking, spy apps are the best option to choose from.